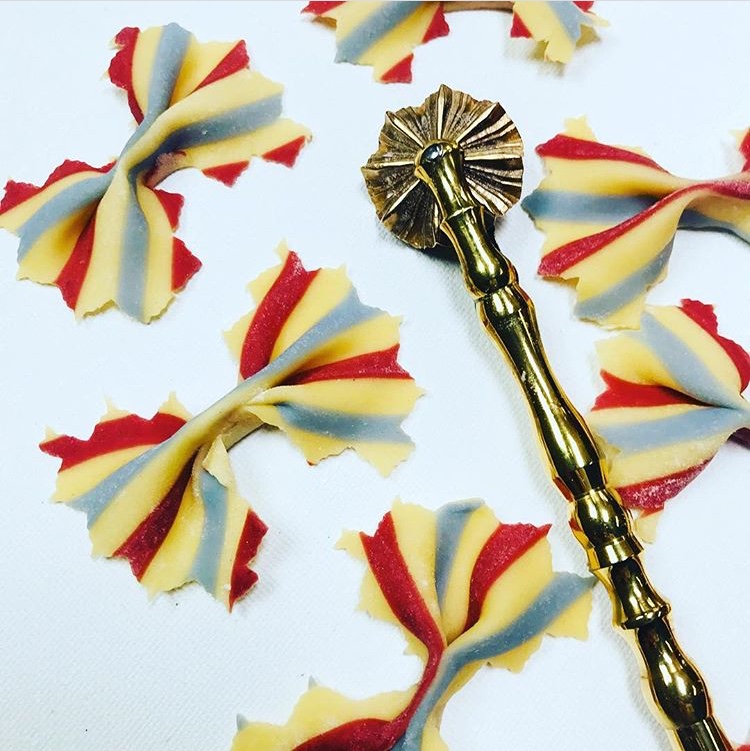 A class for young chefs and their parents to work together in the kitchen.
Have you ever wondered how to make colored pasta? If so, and you like "playing" with your food, come join us for a morning of creating beautiful pasta textiles that will be turned into pasta shapes. This pasta class will include a brief dough demonstration, as well as learning how to create sheeted pasta including farfalle and garganelli. Taking our introductory pasta making class is suggested but not necessary. For ages 8-17 plus an adult.
Registration is $97 for two: one adult (18+) and one youth.
CLASS DATES:
Sat., December 7th at 9:30am
Due to limited spaces, classes at Baltimore Chef Shop are non-refundable. If you are unable to attend, we will be happy to transfer your registration to a different class given 48-hours notice. While cancellations within 48 hours of the class are not eligible for transfers, we welcome you to send a friend in your place!