With chilly mornings and falling leaves, it's safe to say that autumn is here and in full swing. Along with the change in season comes a new batch of amazing flavors. If you are a lover of fall like we are, you will definitely love this recipe.
Ingredients
· 2 large acorn squash
· 2 Gala apples
· 1 teaspoon lemon juice
· ½ Tablespoon lemon zest
· ¼ cup light brown sugar, firmly packed
· 1 Tablespoon ground cinnamon
· 1 teaspoon ground cloves
· 2 Tablespoons all-purpose flour
· ¼ teaspoon salt
· ¼ teaspoon ground sage
· 1 cup unsweetened applesauce
· 2 Tablespoons butter ( ½ tablespoon per squash)
· 1 cup chopped pecans (topping, ¼ cup per squash) [optional]
· 1 cup dried cranberries ( ½ cup in mix, ½ cup topping)
· ½ Tablespoon maple flavor [optional]
Steps
1. Preheat the oven to 425° F.
2. Wash squash and cut in half horizontally. Scoop out seeds (and additional flesh if you want less squash and more filling). Cut off the stems and slice the ends of the squash to create a flat surface. This will ensure that the halves sit upright in the pan.
3. Place all four squash halves in a 9x13 inch glass baking dish.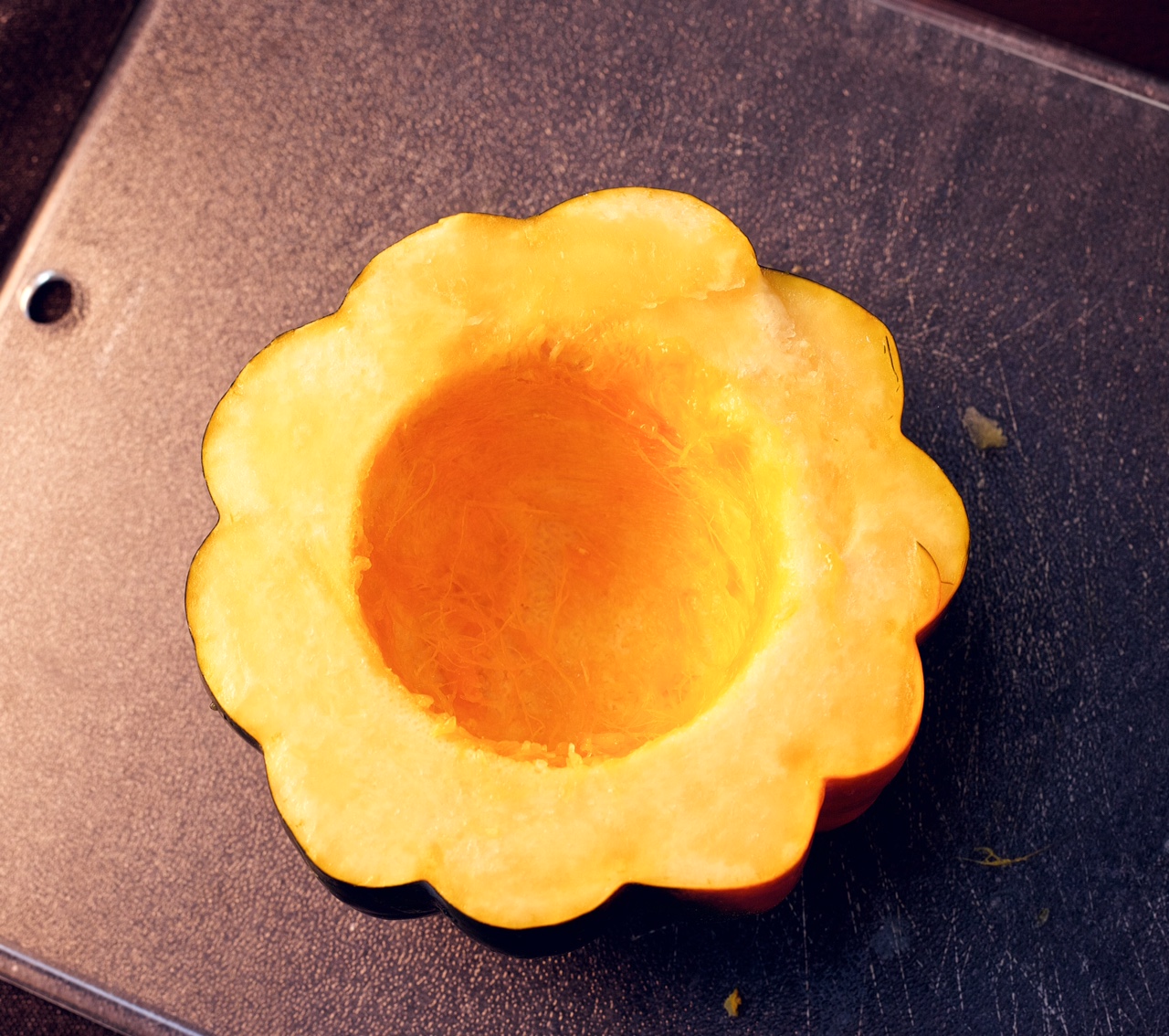 4. Peel and cube apples and place in large bowl. Cover with lemon juice and mix together.
5. Add zest, dry ingredients, apple sauce, ½ cup of cranberries, and maple flavor to apple mixture.
6. Divide mixture evenly between four acorn squash halves.
7. Cut butter into four (1/2 tablespoon) pieces and place into center of each filled squash
8. Top with leftover cranberries and pecans (1/4 cup of pecans per squash).
9. Pour water into baking dish up to one-third of the way up.
10. Cover pan with parchment paper and foil and bake for 45 minutes. Check for tenderness and bake for additional 10-15 minutes if needed.
11. Remove from oven and serve.
12. Enjoy. [Feel free to save leftovers for breakfast. Yes, this dish can go with just about any meal of the day.]